Multi-instrumentalist with a twist, Pianodrummer Christof Brownell plays an upbeat mix of funky reggae, groovy jazz, & rockin summer of love classics.
A different kind of live show with a unique, se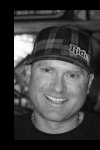 lf-invented stage set up and style. Christof plays piano (and/or organ), keyboard bass, drums, and vocals all at once simultaneously! Other instruments in the repertoire include: wheel drum, congas, various percussion, hi- hat and kick snare. He developed his instrument set up after knee surgery in 1995, as a form of physical and spiritual therapy. Christof has showcased his unique sound and style throughout New Mexico and Colorado participating in the Telluride Jazz Fest and Taos Solar Music Festival numerous times. He has also performed in Beijing, Paris, and Hawaii. Christof's wide variety of education and exposure to musical greats has led to the creation of a brand of music which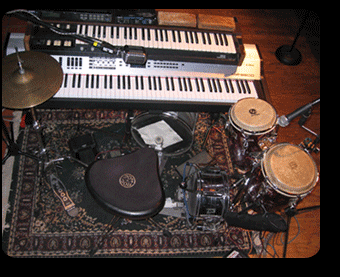 is innovative and alive. He grew up listening to live jazz legends like the great Ralph Sutton and Milt "The Judge" Hinton, and being inspired by teachers and friends Livingston and James Taylor. He attended Berklee School of Music in Boston. Christof has opened for headliners like Burning Spear, Steel Pulse, Merl Saunders, Dirty Dozen Brass Band, the Skatalites, and Taj Mahal to name a few. Christof released a self produced solo cd in the summer of 2006 entitled, "All at Once", where he plays most every instrument, all at once. It is an eclectic mix of styles which include, Blues, Ska, Reggae, R&B, Funk, Jazz, and World music influences. This is a must see (and hear) one man band performance providing a positive, groovy, dance vibe. Your ears won't believe your eyes!